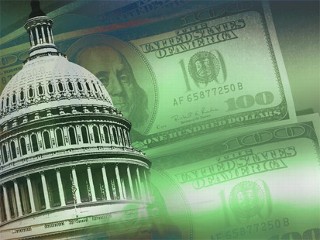 Editor's Note – Christmas is fast approaching, which means, based on recent history, that the Democrat led Congress is about to rape the American people once again.
You may recall that it was just a year ago Christmas Eve, after blatant and unprecedented bribery and corruption, the criminals on Capitol Hill passed ObamaCare into law.  And, contrary to the lies we were fed, it's already resulting in substantially higher premiums for many and has begun the slow destruction of the greatest healthcare system in the world. 
To add insult to injury, there's even talk about coming back after Christmas.  Of course, there's still much to do for the Progressive Socialists;  1) Pass the Tax Deal, better known as Stimulus on Steroids   2) Pass the Start Treaty to give Russia tactical advantage  3) Pass the DREAM Act to add to the Democrat voter ranks  4) Repeal Don't Ask, Don't Tell to further weaken our military.
And all of this is coming out of a Lame Duck Congress that has been soundly repudiated by the American people!  The morally bankrupt, corrupt ideologues on the left seem to be pushing the people of this country to the very brink, almost daring us to respond. 
One thing is fairly certain at this point, if left to the politicians, the fall of the United States of America is no longer a matter of if, only when…
Senators Load Spending Bill With Earmarks

By Philip Rucker and Paul Kane
Washington Post

Weeks after swearing off earmarks, many senators stand to gain tens of millions of dollars for pet projects in a massive spending bill that could be their last chance at the money before a more conservative Congress begins next month.

The $1.2 trillion bill, released on Tuesday, includes more than 6,000 earmarks totaling $8 billion, an amount that many lawmakers decried as an irresponsible binge following a midterm election in which many voters demanded that the government cut spending.

"The American people said just 42 days ago, 'Enough!' . . . Are we tone deaf? Are we stricken with amnesia?" Sen. John McCain (R-Ariz.), a leading earmark critic, said on the Senate floor, flipping through the 1,924-page bill as he pounded his desk.

The bill includes $18 million for two nonprofits associated with deceased Democrats, the late Sen. Edward M. Kennedy and Rep. John P. Murtha; $349,000 for swine waste management in North Carolina; and $6 million for a rural Iowa school program named after Sen. Tom Harkin (D-Iowa).

Senate Minority Leader Mitch McConnell (R-Ky.) epitomizes the conflicted nature of the debate. Formerly a member of the committee that doles out earmarks, McConnell reluctantly embraced a moratorium on the practice last month to send a signal that Republicans are serious about curbing spending.

Yet the legislation includes provisions requested this year by McConnell, including $650,000 for a genetic technology center at the University of Kentucky, according to an analysis of the bill by Taxpayers for Common Sense, a nonpartisan watchdog.

Saying he was now "vigorously in opposition" to the legislation, McConnell said Tuesday that rushed consideration of the bill "here on Christmas Eve" compelled him to try to block the bill through a filibuster. "I'm going to vote against things that arguably would benefit my state. I do not think this is the appropriate way to run the Senate," he said.

But McConnell, like other new earmark opponents, stopped short of asking for his projects to be removed from the bill.

House Republicans are poised to take over the majority next year, vowing to prohibit the earmark practice on their side of the Capitol. With the Senate GOP also nominally opposed to these projects, many lawmakers view this as their last chance at delivering pork before serious fiscal belt tightening begins next year.

Read More – http://www.washingtonpost.com/wp-dyn/content/article/2010/12/14/AR2010121407208.html?wpisrc=nl_politics
DONATE TO BIZPAC REVIEW
Please help us! If you are fed up with letting radical big tech execs, phony fact-checkers, tyrannical liberals and a lying mainstream media have unprecedented power over your news please consider making a donation to BPR to help us fight them. Now is the time. Truth has never been more critical!
Success! Thank you for donating. Please share BPR content to help combat the lies.
Latest posts by Tom Tillison
(see all)
Comment
We have no tolerance for comments containing violence, racism, profanity, vulgarity, doxing, or discourteous behavior. If a comment is spam, instead of replying to it please click the ∨ icon below and to the right of that comment. Thank you for partnering with us to maintain fruitful conversation.